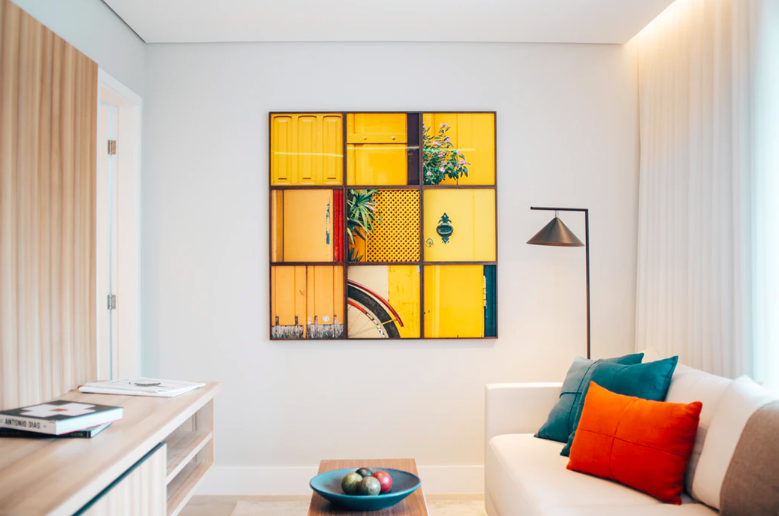 When winter settles into our Edgewater, NJ apartments, some of our residents get the urge to change up their living spaces. Some people swap out the shower curtain or change their bed covers to make their homes feel light and fresh, but did you know that the colors you choose can actually impact your overall mood? It's true! If you're looking to re-do your living space, let's take a look at the ways colors can alter your mood.
Red
Red raises a room's energy. It's a great color choice when you want to stir up excitement. If you use your second bedroom as a studio or creative space, that might be the perfect place to add splashes of scarlet. You can add wall art, throw pillows, and desk accessories that accentuate this vibrant hue without altering the look of your apartment in a way that's outside the confines of your lease.
Yellow
Yellow captures the idea of happiness and brightness. It's a great color for smaller spaces, as it has a tendency to energize and elevate the rooms it's used in. Consider creating your kitchen's color scheme from this hue, incorporating dishes, towels, and small appliances that burst with sunshine. Blenders, toasters and food processors come in an array of colors these days, including yellow.
Blue
Blue is said to bring down blood pressure and help people relax. This makes it an ideal hue for the bedroom or living room. Think outside the box by finding a blue velvet sofa for your sitting room, or opt for a chair that incorporates brilliant blues alongside neutral hues. Keep your color palette leaning toward warmer shades, such as periwinkle, cerulean or turquoise because dark blues can evoke feelings of sadness.
Green
Since green is a mix of cheerful yellow and serene blue, it's suitable for nearly any room. It tends to be the gentlest on the eyes and mind. Cover your bed with a green duvet, and look for window coverings that encourage this calming color to have a presence in your bedroom.
Are you ready to live in an apartment that welcomes you home the moment you step in the door? We're glad you've found Infinity at Edgewater. Stop by so we can give you a personalized tour of our beautiful community!