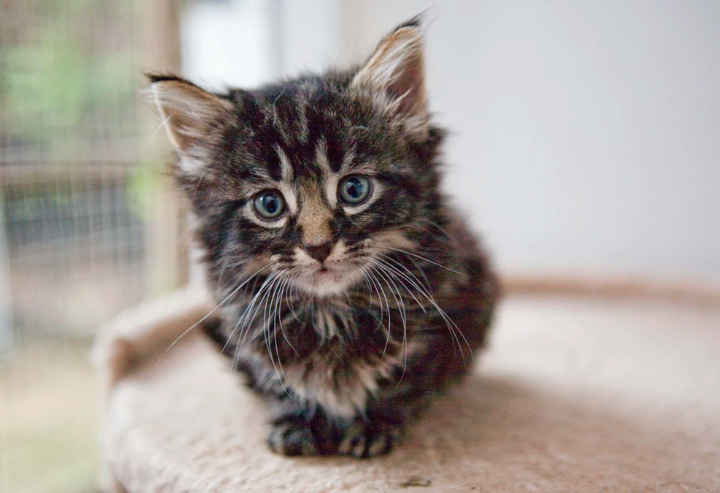 Since our Edgewater, NJ apartments are pet-friendly, we get to see tons of furry friends come and go all the time. Many of our residents move into our community because they already have a pet, but some people choose us because they have plans to get a pet after they move in. Of course, cats always make great apartment pets for a number of reasons, which is why many people consider getting a kitten once they sign a lease with us. If this sounds like you, here are a few things you should expect if you're expecting a kitten:
1. Cats Like to Hide
Kittens can be scared when you first bring them home, and they're often most comfortable in small, dark spaces. This means your new furry friend might hide under the couch for a few days or find a space behind the cabinets that you didn't even know existed. Don't panic if your kitten disappears for a while; he'll come out as he starts to feel comfortable with his new surroundings. Make sure you keep fresh water and food available so he can get to it when he's ready.
2. Close Off Open Spaces
To prevent your cat from going completely rogue, keep bathroom and bedroom doors shut until your kitten starts to show signs that he's settling in. If you give him run of the apartment, he might panic and feel overwhelmed, which could cause him to stay hidden longer than planned.
3. They Typically Love to Bite and Scratch
Usually, your kitten is just playing, but those little tiny teeth and claws can cause serious repercussions on your skin. It's best to prepare yourself for this possibility before you're caught off guard with some unpleasant biting you weren't expecting. Have lots of toys available, including things you kitten can chew on. This is especially important while he's teething. Scratching posts are also vital for ensuring your furniture stays intact.
4. Spray Bottles Are Good Disciplinarians
Keep a spray bottle filled with water. When kitty does something he's not supposed to do (like bite you or jump on the counters), spray him gently in the face with water to dissuade the behavior.
If you're looking for a pet-friendly apartment community in Edgewater, NJ, look no further! This is just one of the many awesome amenities we offer at Infinity Edgewater. Check out the other reasons our residents love living here!