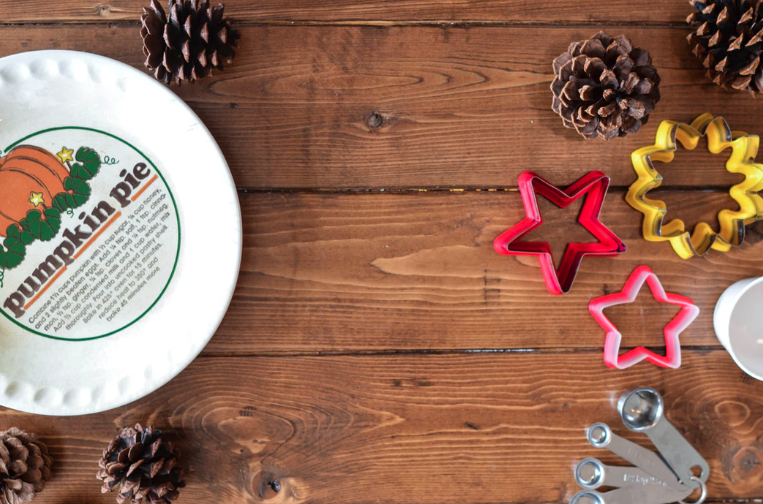 Thanksgiving will be here in just a couple of weeks. As we draw closer to this holiday of joy and thankfulness, many people find themselves looking for ways to decorate for the upcoming feast. These tips will help you make your own DIY decorations. Most of these decorations use simple materials that you probably have in your home.
1. Apple Candle Holders
Apples are good for more than just eating; they also make wonderful candle holders! On the day of your Thanksgiving feast, use a paring knife to cut a hole in the top of several candles. Make each hole large enough to hold a candle of your choosing, then insert the candles. Place each apple candle holder on your dining room table.
2. Decorative Menu Cards
Make decorative menu cards to place next to each dish on your Thanksgiving table. Use attractive cardstock and a good pen. Write with calligraphy, cursive or arty block letters. If you're feeling especially creative, draw a little picture on each card, or use Thanksgiving stamps to add images to the cards.
3. Pine Cone Wreath
Use string or wire to attach pine cones to a basic evergreen wreath. Finally, attach a burlap ribbon to the back of the wreath, and use the ribbon to hang the wreath from a door or wall near your Thanksgiving table. To go the extra mile, write things you feel thankful for, and use string or wire to attach the cards to the wreath. After your meal, invite your guests to do the same!
4. Thankful Pumpkin
Paint the word "thankful" in silver metallic paint on a white pumpkin, then attach a magnolia flower or some other type of blossom to the handle of the pumpkin. Use the pumpkin as a centerpiece on your Thanksgiving table, or put the pumpkin on a coffee table in your home. After placing the pumpkin on the table, sprinkle several acorns nearby as the finishing touch.
Stop In at Infinity Edgewater
The residents at Infinity Edgewater are getting ready for Thanksgiving! We invite you to become a member of our community. To take a look at our apartments in Edgewater, contact us today to make an appointment.