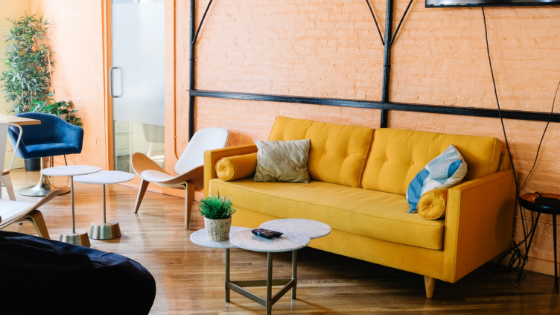 Seasonally decorating your home can make it feel more festive, welcoming and inviting. During the fall, it is common to see home decor in rich colors that emulate the colors of the leaves changing on trees, such as yellow, red, orange and brown. While these colors look beautiful outdoors, you may be unsure of how you can introduce them into your living space. Here are a few ways to introduce fall colors into your regular decor.
Add artwork to tie multiple colors together
When you are looking to bring fall colors into your space, one of the ways that you can incorporate colors that are not typically in your space is to find artwork that ties the colors already in your space with the colors you want to bring into your space. Artwork is a great way to marry colors together and make them make sense and feel cohesive in your space. You can then pull specific colors from the artwork to use in your space, ensuring everything works well together and makes sense.
Layer with rich fall colors in solid pieces
Another way to introduce fall colors into your regular decor is by layering rich, solid fall colors in with your regular decor. For example, if your home is mostly done in sage green, you can layer in a few burnt orange throw pillows or place mats to tie in a fall color. If your bedroom is done in blue, adding a mustard yellow throw blanket and pillows can make your space more fall-like. If your home has bold colors, such as purple, teal or magenta, tone things down by bringing in soft browns or cream.
Bring the outdoors in
The last way to introduce fall colors into your regular decor is by bringing the outdoors in. No matter what your color palette is, nature always has the perfect element for your space. Go outdoors and look around. Pumpkins, apples, fall squash, Indian corn, leaves, fall flowers, branches and hay can all serve as your inspiration. Find elements that will fit in with your current colors and decor, yet are distinctively fall, and find a way to incorporate those items into your home, such as by decorating around your fireplace with them or using them as a centerpiece.
Your home says a lot about who you are as a person. Are you looking for the perfect new place to call home? Be sure to visit Infinity Edgewater when you are looking for apartment homes in Edgewater, New Jersey. Our apartments are spacious, stylish and luxurious. Contact us today to learn more.