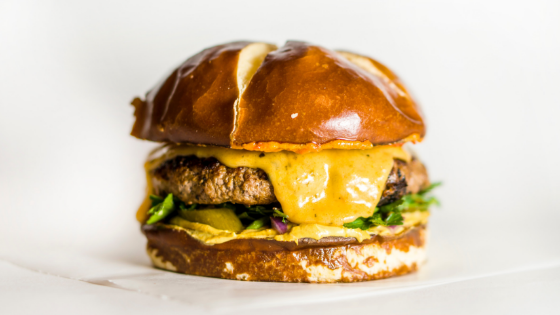 Certainly, we all appreciate a good meal, whether having it alone or together with family or friends. But your region of residence determines accessibility to various amenities such as food stores, groceries, and marketplace centers. With convenient access to such places, you will find it stress-free settling for a particular recipe at any time whether you reside in the suburbs or Edgewater apartments.
The Infinity community in Edgewater, New Jersey has elegantly built apartments and they are located close to a shopping center. So, which are some of the most delicious recipes you can choose while residing here?
Grilled Chicken
Chicken is one of most peoples' favorites, but when grilled, it can be exceedingly delicious. Grilling provides a smoky flavor, and you can spice it up with cumin, thyme or oregano before placing the chicken on a grill. Grilled chicken is best served with white barbecue sauce, suitable for you and your friends.
Swiss Pan Burgers
Regardless of how tasty a burger from a local store may be, making one at home can enhance the taste. Particularly if you supplement it with a sauce made from rosemary-mushrooms or black bean edamame, the experience is just superb. Mushrooms sauce is delicious, especially the rosemary type.
Fried-Fish Sandwiches
A sandwich is certainly fancied by many, and it would be considerate of you trying it while in Infinity. This time, you should use something different like fried fish for the sandwich. Before frying the fish, you can mix it with eggs and then blend to obtain a smooth sauce.
Sausage with Red Beans
On a chilly day, you might consider a meal that will warm you up and provide energy for the entire day. Proteins are a perfect option on such a day, and hence you can go for red beans with sausages. Preparing this meal is not too involved and once cooked, it will please your with palate just like you would wish.
Mexican Lasagna
If you are into Mexican cuisine, then you might consider preparing Mexican Lasagna. It includes corn tortillas with layers of pork, beef, or both. You can add a spicy flavor with raw tomatoes or avocado. It involves a simple preparation time.
All the ingredients in the above recipes are available in the closest shopping center to Infinity Edgewater apartments. Feel free to explore more recipes in your apartment's kitchen. For available floor plans, give us a call.