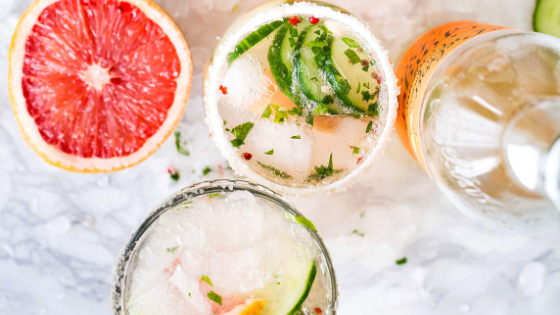 Summertime is the perfect time to entertain guests at your home in Edgewater, New Jersey. Enjoying time with family and friends is a great way to make lasting memories. Of course, you'll want to have some memorable beverages on hand for your get-togethers. Here are three family-friendly summer drinks that will be perfect for your next party.
Berry Lemonade
Enjoy the deliciousness of berry season by taking regular lemonade to a whole new level with this summer berry lemonade recipe. Puree your favorite mixture of summer berries, strain through a colander, and mix with water and lemon juice. Add simple syrup and serve over ice.
Cherry-Infused Doctor Soda Punch
Note: for the soda in this drink, use the Doctor of your choice, whether that's Pepper, Thunder, or any host of store brands, if you catch our drift.
Your favorite Dr. So-and-So beverage contains dark fruit flavors like cherry and plum, so pairing it with real-world dark fruits works really well. This party punch mixes with the aforementioned soda, ginger ale, cherry or pomegranate-cherry juice, maraschino cherries, and pomegranate arils.
Freeze a ring for the punch bowl by combining all ingredients other than the dark soda in a Bundt pan. Pour the remainder into the punch bowl with the Dr. bubbly.
Dole Whip Smoothies
If you've ever been to a Disney theme park, we hope you tasted the delectable treats they call Dole Whips. There's something special about experiencing this venerable treat the Disney way, but you can make a pretty good replica at home, in beverage form!
All you need to do is dump frozen pineapple, lemonade, and coconut milk into your blender and mix it up. Pour into tall glasses and garnish with a maraschino cherry and a pineapple wedge for extra polish.
Hosting an adults-only gathering? Turn your Dole Whip smoothies into a boozy version using coconut rum.
All three of these beverages will work perfectly for your get-together. If you're not an Infinity resident yet, call us today to find out what Infinity is bringing to the Edgewater apartments scene.