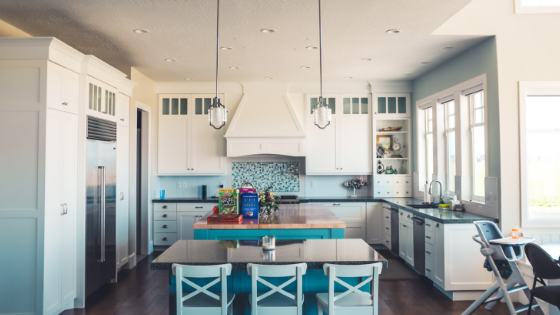 Having an open floor plan is something that practically everyone wants these days. Now that you are ready to settle into your new apartment home in Edgewater, NJ, let's take a look at some of the reasons why open floor plans have become such a desired feature.
Sharing the Light
With walls in the way, natural light is blocked. In an open floor plan, the walls are removed. Natural light is able to flow through windows and shine freely throughout the space.
Keep Things Social
Without walls blocking one room from the other, you can speak to one another across rooms. In addition to this, it makes it easier to keep your eye on your children, if you have them. Quite simply, having an open floor plan is easier and more fun for entertaining.
Increased Value
Because an open floor plan is so high in demand, having one raises both the visual appeal and the financial value of your property.
Making It Multifunctional
Having open spaces allows for you to make spaces multifunctional. For example, if you have one large space, you can make one side of it your bedroom, and the other side of it your office for example.
The Illusion of Size
When you walk inside of an apartment or home that has an open floor plan, the most common thing that people comment on is how large it looks. This is the illusion of size that is so fantastic about an open floor plan.
Better Traffic Flow
Without doors to open and walls to get in the way, people are able to move through the space freely. Having walls these days make people feel rather boxed in.
Conclusion
It seems that walls are a thing of the past. Being surrounded by fresh air has become more desirable than being separated from one another by four walls. What a great opportunity to connect and socialize with one another! This becomes particularly true when living inside of an apartment. Apartment life used to feel small and closed off, but no more! Check out one of the most prestigious apartment communities of apartments in Edgewater. We are ready to direct you toward the perfect floor plan that matches your needs perfectly.