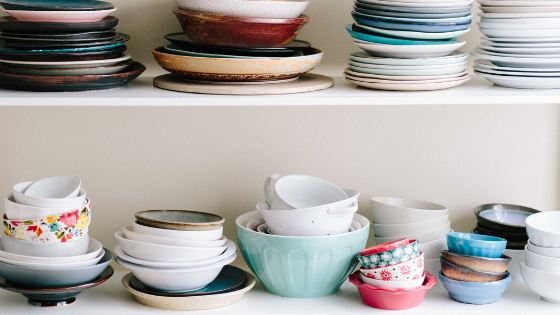 Are you preparing to move into your Edgewater apartments? You probably have a ton of things to pack, which can be challenging. Packing kitchen items can be especially tricky sometimes; many kitchen items are delicate or oddly shaped. Naturally, you want everything to arrive in good working order, so here are some great tips to use when you pack up your kitchen supplies.
Packing Small Appliances
If possible, place all your kitchen appliances in the same box in which you bought them, all the way down to your spice grinder. If you no longer have the original boxes, pack each appliance separately in a box that is close in size to the appliance. Wrap the appliance in brown packing paper first, and cover that with bubble wrap if the appliance is heavy or contains delicate mechanisms, like a juicer. Place it in the box and stuff any holes with bunched-up wrapping paper.
Packing Drinkware
First, make sure all your drinkware is clean before packing it up. Next, stuff all the hollows with bunched-up packing paper. Don't use newspaper because the print will rub off and sully the drinkware. Lay each piece horizontally, and roll in packing paper just once around. Fold in each end and then roll again to "seal" the ends. Finally, place them in the box laying down. Stuff gaps with crumpled packing paper and mark the box as "fragile."
Packing a China Teapot
Start by carefully wrapping the handle of the teapot with packing paper. Next, fill the hollow with crumpled-up packing paper or Styrofoam peanuts. Set the teapot down on its base on several layers of packing paper. Bring up the sides of the paper and secure with packing tape. Wrap the lid of the teapot separately in packing paper. Place in a box that closely matches the dimensions of the teapot. Finally, place this box in another larger box and fill the gaps with towels or foam packing peanuts.
These tips for packing kitchen items will help to ensure that all your items arrive in your Edgewater apartments safely. And, if you'd like to show off your new home to your friends and family so they move into the same building, please contact us for a personal showing.