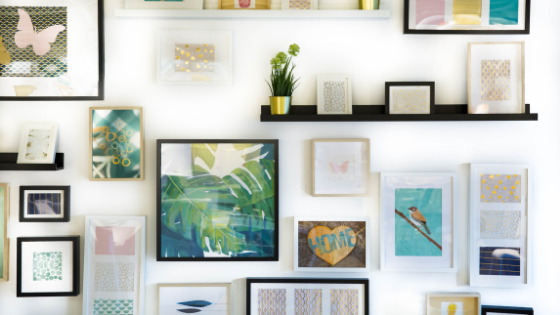 Now that the sights, sounds, and scents of summer are just around the corner, residents of apartments in Edgewater, NJ, are getting ready for the season, and that includes dressing up their home interiors and terraces in their summer best. If you're feeling decor-challenged, don't lose hope — following are three strategies designed to provide inspiration for those seeking seasonal decorating ideas.
Blooming Colors
Bringing a floral-inspired color palette to the picture is one of the quickest ways to capture the spirit of summer in your home decor. Slipcovers in petal hues dress up chairs and sofas, or you can opt for vibrant pillowcases to brighten up cushions. A bright, multicolored rag rug in the middle of the room provides a good focal point that's easy to build accents around. Be sure to include the real thing as well — few things spell summer like vases brimming with blooming blossoms.
Crafty Home Accessories
Crafty home accessories such as rustic woven mats, baskets and area rugs, macrame plant hangers (yes, they're back) and whimsical touches such as rocks painted to look like ladybugs, butterflies or other wonderful winged creatures bring warm season ambiance into any interior living space. Your local Saturday market provides a great place to find fun seasonal decor items. You'll get small-batch products will big appeal that provide unique decor rather than that tired old mass-produced look.
On the Terrace
Don't leave your terrace out of the fun — hopefully, you'll be spending plenty of time on it while enjoying the season. Terraces provide an ideal venue for everything from quiet cups of coffee to get the morning started right to al fresco dinner parties features fresh summer fare. Make sure your terrace is up to the job by adding pots of aromatic culinary herbs, sturdy-but-attractive outdoor furniture, and accents such as bright outdoor rugs. String fairy lights for an ethereal, romantic ambiance, and don't forget to put a final finishing touch on the ambiance by including containers of colorful flowering annuals.
You'll also enjoy expertly landscaped gardens complete with a lovely gazebo at Infinity Edgewater. Please contact us at your convenience to schedule a compressive tour of our luxury apartment community.