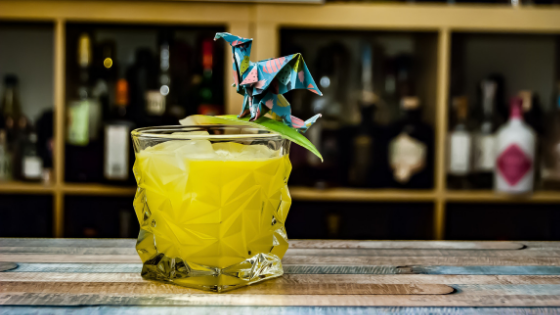 Now that warm, sunny days and balmy evenings are on the horizon, residents of apartments in Edgewater, New Jersey, are beginning to turn their thoughts toward summer foods and beverages. Following are five warm-weather cocktails that are perfect for patio and balcony entertaining.
Aspen Sludge
This adult milkshake is a super-easy alternative to dessert after an outdoor cookout for the over-21 crowd. Simply combine three cups of French vanilla ice cream and three shots of bourbon, and you have delicious after-dinner milkshakes for two. If you really want to get decadent, add a shot or two of chocolate liqueur.
White Wine Sangria
Mix your favorite bottle of white wine with an equal part of club soda and add one cup of white rum. Stir in freshly sliced mangos and pineapples and chill just prior to serving. Feel free to get creative and play around with ingredients — after all, sangria is meant to be created using the ingredients on hand and customized according to personal preferences.
Blood Orange Mimosa
Traditional mimosas are made with regular orange juice and Champagne, but blood orange juice adds an extra dimension of deep, rich flavor. To take it up a notch further, use sparkling rose wine instead of traditional white Champagne. If the occasion calls for an extra bit of kick, add a splash of your favorite fruit-flavored vodka.
Orange Creamsicle
An adult beverage sure to transport you back to your childhood, orange creamsicles are quick and easy to prepare. Simply pour cream-flavored vodka into a glass full of ice and finish it off with freshly squeezed orange juice.
Water Lily
This elegant, special-occasion cocktail is so gorgeous to look it you may not want to drink it — but once you take that first sip, you'll be glad that you did. It's made from top-shelf gin mixed with triple sec, creme de violette and a splash of freshly squeezed lemon juice. The creme de violette provides the cocktail with a stunning lavender hue as well as a tender sweetness that perfectly offsets the tangy tartness of the gin.
Our one- and two-bedroom apartments feature open floor plans and patios or balconies. Please call us today to find out more.